What if you could take an EVERYDAY water bottle that has been examined, with NOTHING in your hands and STOP the flow of the water inside?
This is REAL magic.
NO sticky stuff, NO chemicals, and EMPTY hands are 100% clean at ALL times!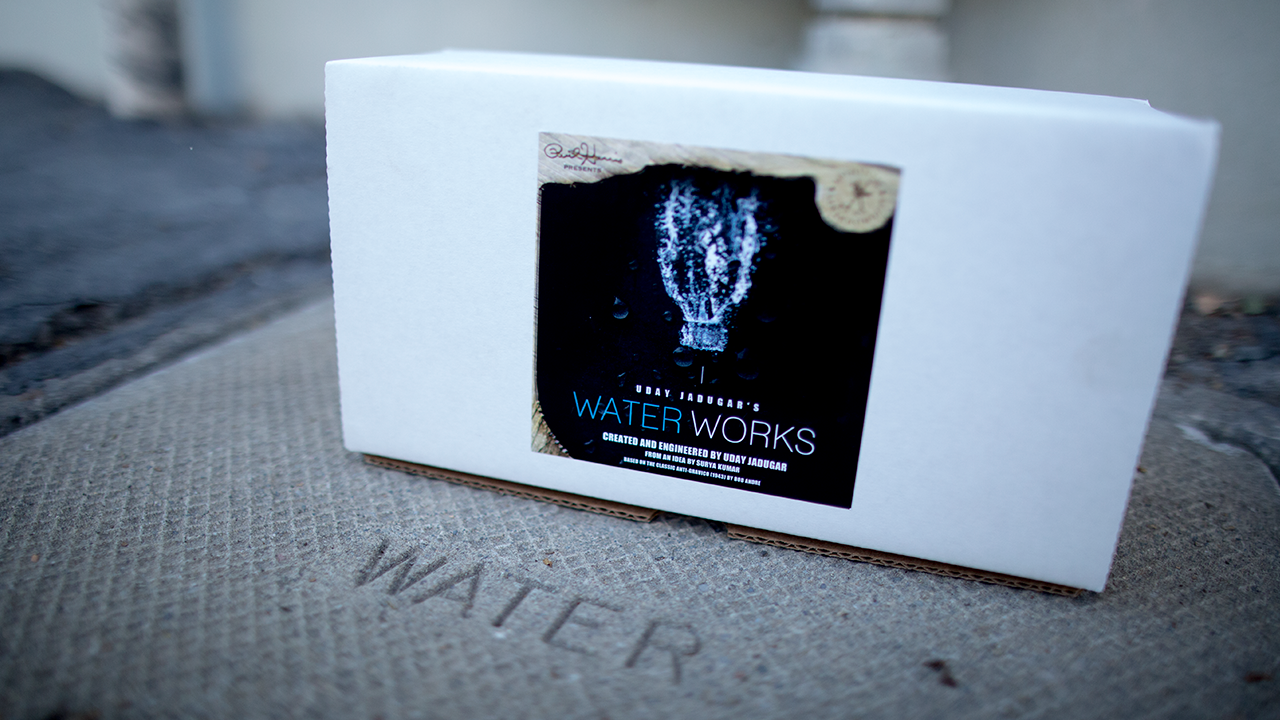 WATER WORKS by Uday Jadugar & Paul Harris, is the easiest, most powerful anti-gravity water effect...EVER!
Click here for more information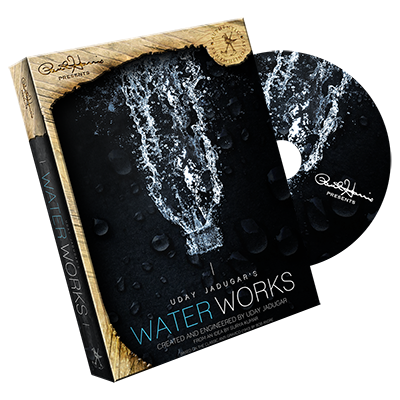 1. Have a spectator take off the cap of a normal clear plastic bottle of water-
even take a drink.
2. The bottle is turned over. Instead of water gushing out, a few drips trickle out...then completely STOPS!
3.
The water is impossibly suspended in the upside-down open bottle.
Even after COMPLETELY pushing a FULL SIZE pencil or pen into upside-down bottle, the water still stays!
4. Turn the bottle mouth end up...all is normal. Water sloshes in and out, and spectators can examine EVERYTHING.
Includes Water Works gimmick, special blue Water Ball, custom keychain carrying case and full instructional DVD. Even includes a normal water bottle, so you can begin right away!


Your hands are 100% clean at ALL times

NO ditching

NO palming (your fingers never have to load or steal anything)

NO other version allows you to put such a huge object into the bottle itself

Resets in seconds

Perform completely surrounded

Gimmick allows everything to be examined AND can be used over and over

BONUS: Water Ball included that ALSO requires NO palming (your hands and fingers are always empty) and you are completely self-contained.
1. Spectators drop a special blue ball into an open bottle of water.
2. The ball sinks to the bottom.
3. You turn the bottle upside down, drops out of the bottle but leaves the water SUSPENDED!
Purchase Water Works today at your favorite Murphy's dealer including:
MJM Magic
Saturn Magic
Vanishing Inc
Hocus Pocus
---