Learn 44 effects and routines from David Stone...a close-up EXPERT, FFFF convention attendee, a FISM winner, a TV star and funny guy.
That is less than .80 cents per routine/effect!
StoneX by David Stone & Jeanluc Bertrand
Click here for more information
Imagine being in on some of the biggest secrets in close-up magic.
David Stone exposes ALL of his effects from his
Blackpool FISM 2012
and
FULL Paris Xperience Tour
in StoneX.
183 cities, 16 countries, 20 months = 3 hours of incredible magic!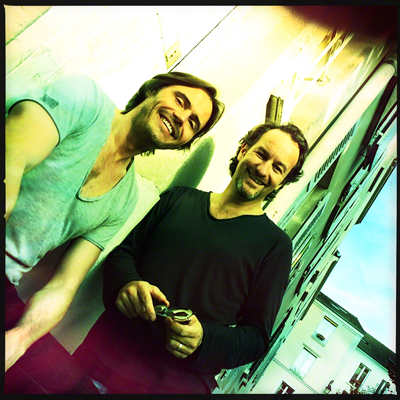 See David Stone live.

Includes NEW effects.

Tips old effects including the best Card Magic Weapon & The Crazy Stone's Swallowed Routine.

Learn cards, coins and other close-up magic.

Don't miss it, buy StoneX today your favorite Murphy's dealer including:
Hocus Pocus
MJM Magic
World Magic Shop
Magic Trick Store
When You Wish Magic
BTW:
Have you checked out Chris Capehart's The Rings by Kozmomagic?
Click here for more information
As you know, Chris "The Ring Master" is BRILLIANT at taking classic effects and turning them on their head... His Three-Ring routine is no different.
Capehart's Three Ring Routine is the closest thing to real magic.
Acclaimed by some of the world's most renowned magicians as "best of the best"... he mesmerizes audiences with a close-up ring routine more commonly performed at a distance.
Capehart's Three Ring Routine includes:


Double Link

Shoulder Link

Impossible Link

The Flip and MORE!

PLUS a BONUS MOVE "Meltdown"

Buy it today at your favorite Murphy's Magic Dealer including these fine retailers:
MJM Magic
World Magic Shop
Magic Trick Store
When You Wish Magic
---