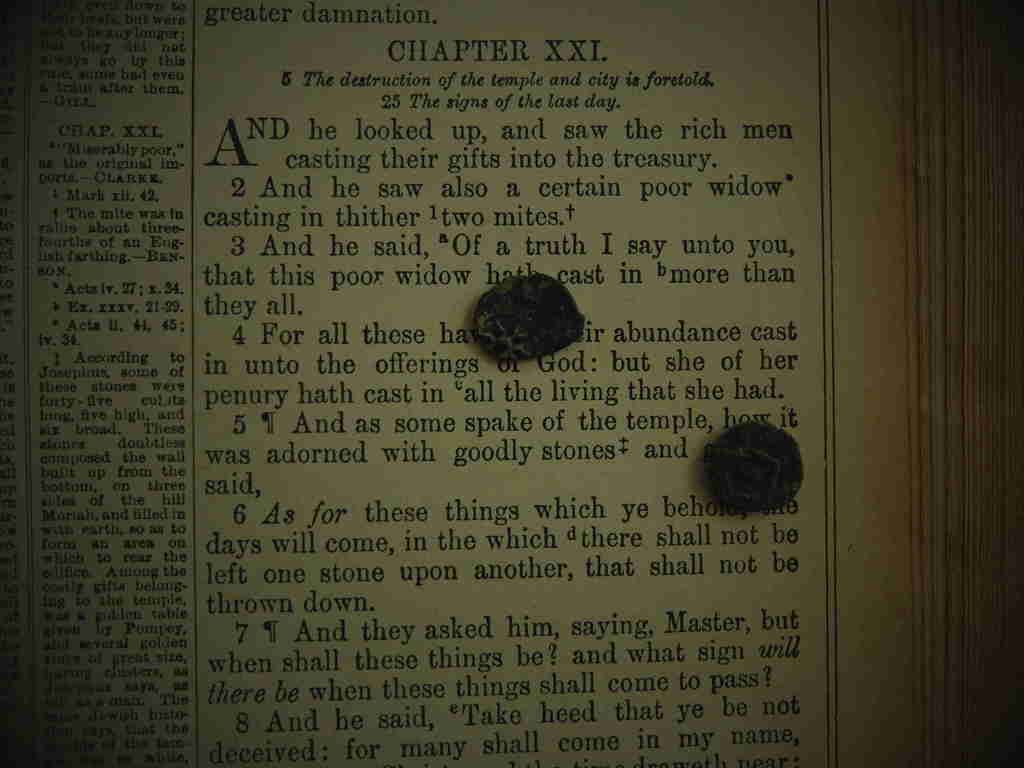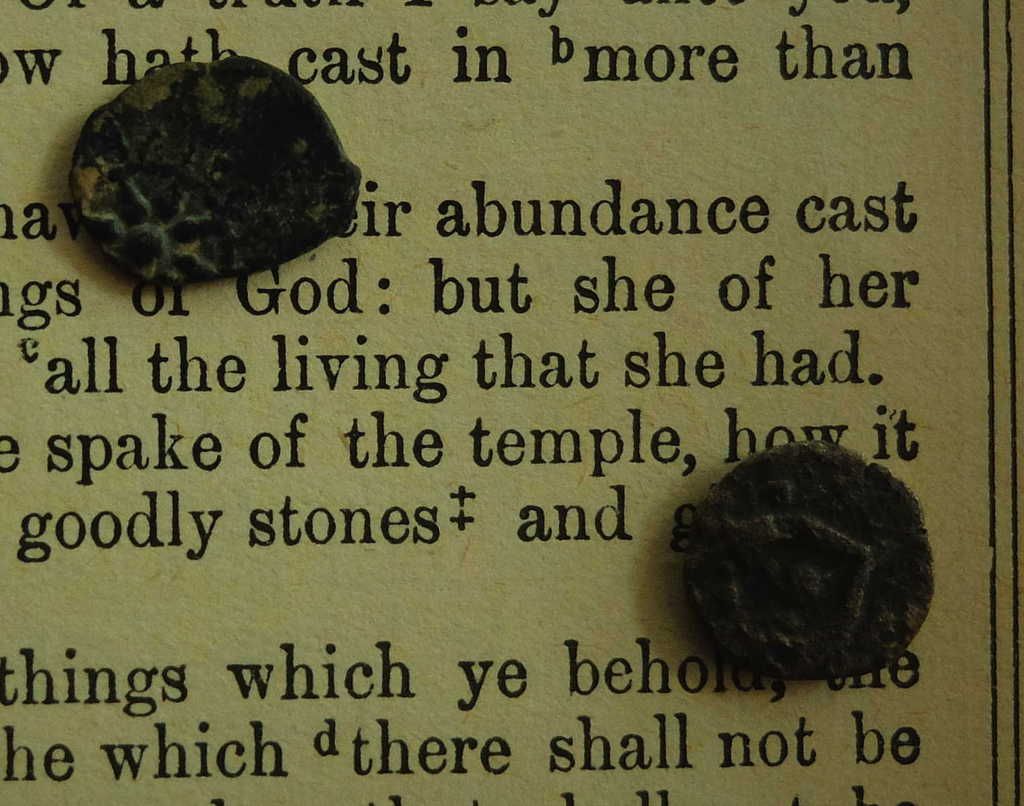 Witnessing the donations made by the rich men, Jesus highlights how a poor widow donates only two mites, the least valuable coins available at the time. But, Jesus observes, this sum was everything she had to her name, while the other people give only a small portion of their own wealth.
In the passage immediately preceding this in both gospel accounts, Jesus is portrayed as condemning the religious leaders who feign piety, accept honor from people, and steal from widows (perhaps feigning piety in order to gain the trust of widows, and thereby gain access to their assets). Although most Christians understand this as criticism of the actions of certain individuals, racist groups have historically argued[citation needed] that the passages in question justify anti-semitism, particularly as the Gospel of Mark argues that severe punishment awaits those who follow such action (Wikipedia:
https://en.wikipedia.org/wiki/Lesson_of_the_widow%27s_mite
)
The mention of the scene appears in Luke XXI, 1-4 and in Mark XII, 41-44. The coins are called Prutah or Leptons. Two of those coins are at the Surnateum. When you try to separate them, one way or another they come back together.
One day I was handling the 2 coins and reading Luke at the same time. I had a curious feeling in the hand, and when I opened it, 3 coins were lying there.
But when I read Mark, an hunderd coins appeared...