Hi,
I have a very rare Tenyo Up and Down Ball available for sale or trade if anyone is interested.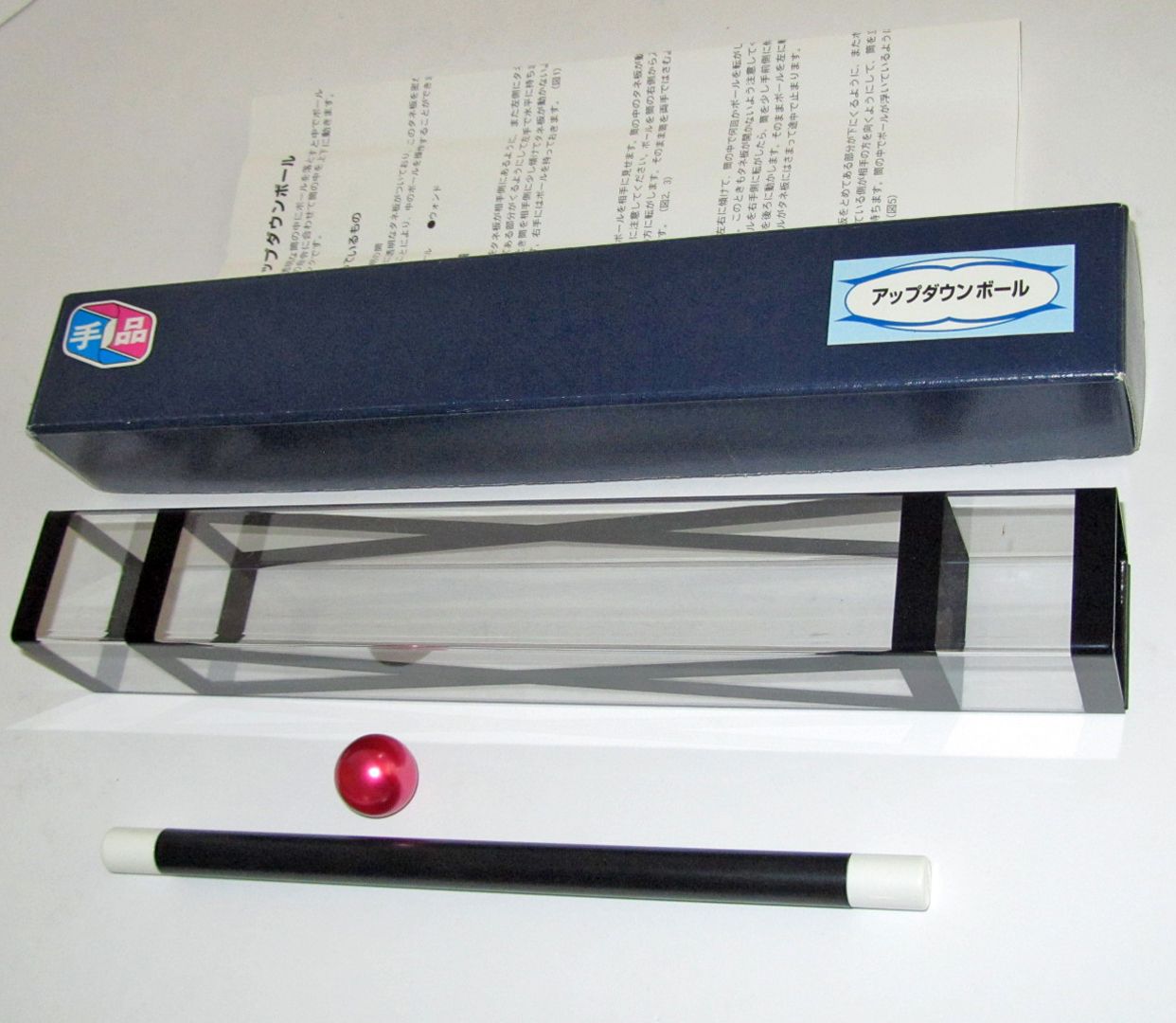 Mint condition, complete with the beautifully made gaffed tube, ball, wand, original instructions and the blue packing box (that has just minimal wear to one corner).
Please email directly at
JosephL608@aol.com
Thanks!
Joe