David "Silly Billy" Kaye - June, 2017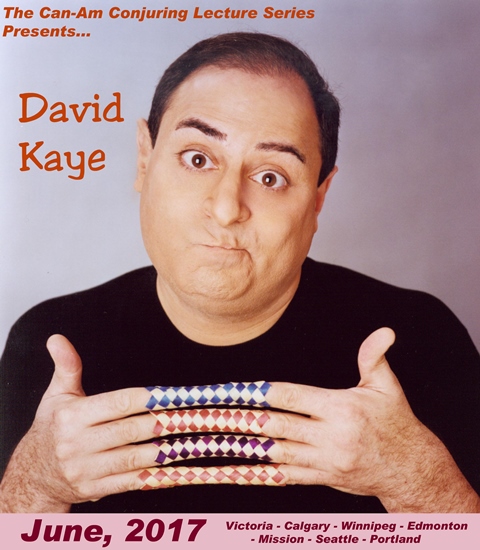 David Kaye has performed magic and comedy for children for more than twenty years. Known to the public as "Silly Billy," he has become one of the best known children's entertainers in the U.S.
David has performed at the White House, Lincoln Center, on The Late Show with David Letterman, as well as for the families of celebrities like Madonna and Bruce Springsteen. He has consulted for companies like Children's Television Workshop, McDonald's (for the Ronald McDonald program), and even M.I.T. regarding how to entertain children.
In 2014, David received the prestigious Performing Fellowship Award from the Academy of Magical Arts (The Magic Castle). Other magicians who have received this award include Juan Tamariz, Johnny Thompson, and Penn and Teller. David is the only children's magician in history to receive this award.
David has appeared on the covers of seven international magic magazines including Genii, MAGIC, and M-U-M; he wrote a monthly column in MAGIC magazine for eight years and starred on the magic TV show Celebracadabra. David is currently a columnist for Genii magazine. He travels the world performing magic for children and speaking at magic conventions.
But he may be best known for his groundbreaking book, Seriously Silly: How to Perform Magic and Comedy for Children, considered by many to be the bible for children's magic. His new book, Super Sized Silly, has just recently been published through Kaufman and Company, and offers over 150 routines from David and a roster of some of the most successful, in-demand magicians in the field of children's entertainment today.
It is a pleasure to welcome David back to the Pacific Northwest as he joins us on The Can-Am Conjuring Lecture Series.
...
June 17th, 2017 - Victoria, BC
7:00 PM
Attwood Magic Studios
2634 Alderglen Pl.
Victoria, BC V9C 3P5
...
June 19th, 2017 - Calgary, Alberta
7:00 PM
Communitywise Resource Centre
223 12th Ave SW
...
June 21st, 2017 - Winnipeg, Manitoba
7:00 PM
St. James Anglican Church
195 Collegiate St. Winnipeg MB, R3J 1T9
...
June 22nd, 2017 - Edmonton, AB
7:00 PM
Magic Emporium
8840 60 Avenue NW
Edmonton, AB
...
June 23, 2017 - Mission, BC
7:00 PM
7969 Tuckwell Terrace
Mission, BC
...
June 24th, 2017- Seattle, WA
2:00 PM
Shawn O'Donnell's (lower level)
122 128th St. SE
Everett, WA 98208
...
June 25th, 2017 - Vancouver, WA (Portland area)
4:00 PM
Dave's Killer Magic Shop
1707 Main Street
Vancouver, WA